We advise and support companies in meeting their challenges.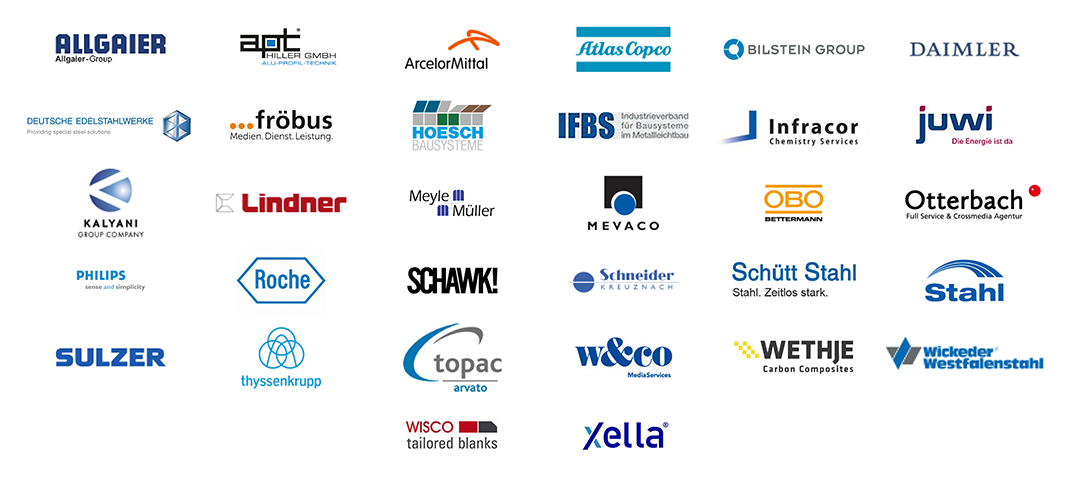 We advise and support companies in meeting their challenges.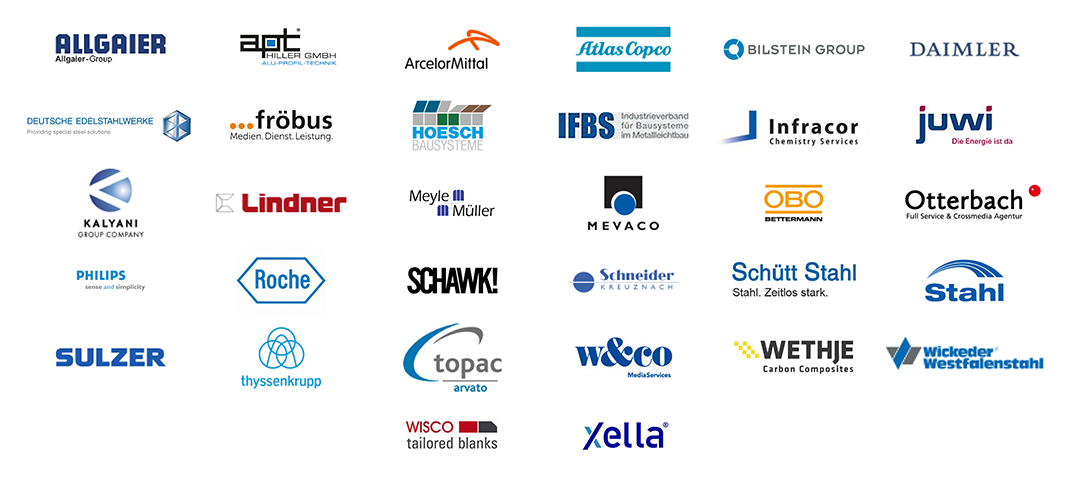 "Profound and diverse knowledge of marketing and sales management and its optimisation enable MH&P Consulting in cooperation with its customers to implement tangible strategies with practical relevance and the accompanying changes."
Dr. Thomas Polonyi
Managing Director
HUECK GmbH & Co. KG
"Our strategic marketing projects are all focussed on customer orientation. But before the aims and strategy can be defined in detail, it is important to us to ascertain the precise status quo, above all in direct dialogue with our customers. Because nothing is more authentic and more helpful for the direction of a project than the original voice of the customer. Here MH&P Consulting, as a long-term partner, contributes the necessary method skills, market knowledge and customer insights, which are presented in implementation-oriented concepts."
Alexander W. Skowronek
Brand & Customer Communications Manager
ThyssenKrupp Steel Europe AG
"Knowing customers' wishes is the basis of our differentiation strategy in a market environment marked by excess capacity and competition. To establish these wishes and make them tangible professionally and with a sensitive touch is the great expertise of MH&P Consulting. Driving projects to implementation and following up with consistency is a personal strength of Mr. Mayer and invaluable for the client."
Dr. Lars Pfeiffer
Managing Director
ArcelorMittal Construction Deutschland GmbH
"For building up new fields of business we require experienced consultants with well-founded knowledge of the industry and functioning networks. The combination of efficient method skills and expertise in consultancy leads us to transparent market assessments that provide sustainable support to our investment decisions. With reliable expertise and a high level of personal commitment, MH&P Consulting makes a confidence-building, cross-industry, independent contribution here. This distinguishes the company from the big consultancies. For a decade and a half I have put my faith in working with MH&P Consulting. Not least through a constantly maintained dialogue, as part of Mr. Mayer's network, I was able to develop a clear, market-specific, highly customer-oriented approach."
Mario Schmidt
Business Unit Manager, New Applications and Markets
BILSTEIN GmbH & Co. KG
"Thanks to its professionalism, MH&P Consulting was able to grasp our task quickly. We received a transparent survey of the market situation to which our further activities gave well-founded support.
The cooperation, pleasant and trusting at all times, with Mr. Mayer and the team from MH&P Consulting made its contribution to implementing the project within a short time."
Stephan Geiger
Managing Director
MEVACO GmbH
"In our cooperation with MH&P Consulting we particularly value their experience and expertise in developing new strategic fields of business. As executive coach, Mr. Mayer gave committed support to this process at w&co. As he understood precisely how a medium-sized company thinks, in this respect he was able to contribute excellent added value from an external perspective."
Robert Schneider
Managing Director
w&co Media Services München GmbH & Co. KG
"On the basis of trusted cooperation with MH & P Consulting and the experienced moderation of Mr. Mayer with his contribution of cross-market know-how, it was possible to achieve path-breaking results in the context of strategy workshops."
Florian Anzeneder
Managing Director
Wethje Carbon Composites GmbH
"Profound and diverse knowledge of marketing and sales management and its optimisation enable MH&P Consulting in cooperation with its customers to implement tangible strategies with practical relevance and the accompanying changes."
Dr. Thomas Polonyi
Managing Director
HUECK GmbH & Co. KG
"Our strategic marketing projects are all focussed on customer orientation. But before the aims and strategy can be defined in detail, it is important to us to ascertain the precise status quo, above all in direct dialogue with our customers. Because nothing is more authentic and more helpful for the direction of a project than the original voice of the customer. Here MH&P Consulting, as a long-term partner, contributes the necessary method skills, market knowledge and customer insights, which are presented in implementation-oriented concepts."
Alexander W. Skowronek
Brand & Customer Communications Manager
ThyssenKrupp Steel Europe AG
"Knowing customers' wishes is the basis of our differentiation strategy in a market environment marked by excess capacity and competition. To establish these wishes and make them tangible professionally and with a sensitive touch is the great expertise of MH&P Consulting. Driving projects to implementation and following up with consistency is a personal strength of Mr. Mayer and invaluable for the client."
Dr. Lars Pfeiffer
Managing Director
ArcelorMittal Construction Deutschland GmbH
"For building up new fields of business we require experienced consultants with well-founded knowledge of the industry and functioning networks. 
The combination of efficient method skills and expertise in consultancy leads us to transparent market assessments that provide sustainable support to our investment decisions. With reliable expertise and a high level of personal commitment, MH&P Consulting makes a confidence-building, cross-industry, independent contribution here. 
This distinguishes the company from the big consultancies. For a decade and a half I have put my faith in working with MH&P Consulting. Not least through a constantly maintained dialogue, as part of Mr. Mayer's network, I was able to develop a clear, market-specific, highly customer-oriented approach."
Mario Schmidt
Business Unit Manager, New Applications and Markets
BILSTEIN GmbH & Co. KG
"Thanks to its professionalism, MH&P Consulting was able to grasp our task quickly. We received a transparent survey of the market situation to which our further activities gave well-founded support. The cooperation, pleasant and trusting at all times, with Mr. Mayer and the team from MH&P Consulting made its contribution to implementing the project within a short time."
Stephan Geiger
Managing Director
MEVACO GmbH
"In our cooperation with MH&P Consulting we particularly value their experience and expertise in developing new strategic fields of business. As executive coach, Mr. Mayer gave committed support to this process at w&co. As he understood precisely how a medium-sized company thinks, in this respect he was able to contribute excellent added value from an external perspective."
Robert Schneider
Managing Director
w&co Media Services München GmbH & Co. KG
"On the basis of trusted cooperation with MH & P Consulting and the experienced moderation of Mr. Mayer with his contribution of cross-market know-how, it was possible to achieve path-breaking results in the context of strategy workshops."
Florian Anzeneder
Managing Director
Wethje Carbon Composites GmbH