Willingness to change, ability to change, ability to shape, implementation dynamics:
pre-requisite for success and fitness for the future
MH&P Consulting develops customer-centered strategies and solutions for you for  sustainable and valueable corporate development and gives support throughout the implementation.
An agile company and its managers are proactive and act quickly and effectively to internal and external challenges. Management implements necessary changes based on in-depth knowledge of the customer journey. On such a path, the strategy and the implementation steps are developed together with the employees in interdisciplinary teams.
MH&P supports you on this path: The best project results arise about when both sides – customer and MH&P – contribute their expertise, experience and knowledge, working together with trust as partners.
MH&P supports you in preparing for future challenges.
Consistently observe disruptive market changes, in which traditional business models, technologies or processes, products or services are radically questioned by new problem solutions and largely or even completely displaced from the market.
Put the customer's wishes first and make changes in a productive and cost-optimized way, without compromising on quality: Continuously secure a competitive advantage!
The operational implementation takes place in agile teams. The focus is on details of the market, customers, competition and internal organization. Developments require decisive setting of the course for the future and must be taken into account at an early stage; digitized solutions must be prioritized for all measures.
The result:
Digitize processes, penetrate existing markets – identify new markets. Securing future sales through the renewal of the product portfolio through to the development of new business areas.
MH&P Consulting advises companies that have reached their limits with their previous success factors and strategies. Our consulting approach is aimed at companies that
need to secure their future sales volume by renewing their product portfolio
aim to be innovation and product leaders in their segments
want to take responsibility for climate protection
want to further develop your corporate image
Frequently changing market conditions are part of everyday life for companies. However, many companies are now facing profound upheavals: Their market conditions, customer requirements and other framework conditions are changing disruptively. The willingness and ability to change are imperative for companies!
Typical is:
The loss of market share, falling profits and environmental regulations force drastic measures to be taken
Pushing the crisis into reactive positions
Traditional approaches do not lead to sustainable success: this spiral has to be broken! External conditions force transformation processes, these must be mastered and implemented by the company!
The result:
A future-oriented product portfolio
An appropriate management culture and organization
Sustainable employee development (know-how and transformation skills)
Government funding
For financing transformation projects, the state at federal and regional level makes support available. We point out the opportunities and advise in making applications.
EXECUTIVE COACHING - EXECUTIVE PLACEMENT
Dipl.-Ing. Dipl. Kaufm. Thomas Mayer, managing director and proprietor of MH&P Consulting GmbH:
"As a sparring partner, I support you in company development, important decision processes and your personal development.
From many years of experience, I know that establishing the content and shaping a corporate strategy can only be the beginning of sustained change. Innovation takes place most of all in the minds of the persons involved. It includes future markets, products, services, leadership of employees, organisation and processes. Above all, those who guide the company and its management take on the key roles through their responsibility for leadership. In this role, managers must think and act proactively and anticipatory.
As a member of the advisory board, I support the shareholders, also in the
case of a successor search and training.
I have a network that has grown over many years. I ensure absolute reliability and a significant saving in effort and time.
In this context, I take on selected mandates and exclusively support executives in pursuing their career planning and implementation.
I guarantee you my personal involvement as a consultant!"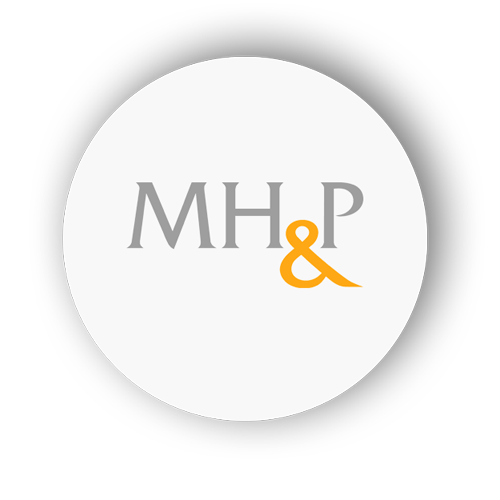 MH&P Consulting GmbH | Kaiserstraße 61 | 60329 Frankfurt am Main | +49 69 242484-78 | info@mhp-consulting.com